Why Liberty - Personal Journeys Toward Peace and Freedom is available directly from the publisher here.

The book is also available on Amazon, but slightly more expensive there with higher shipping costs - Why Liberty - Personal Journeys Toward Peace and Freedom. Also, for orders outside the US, individuals need to order directly from the publisher.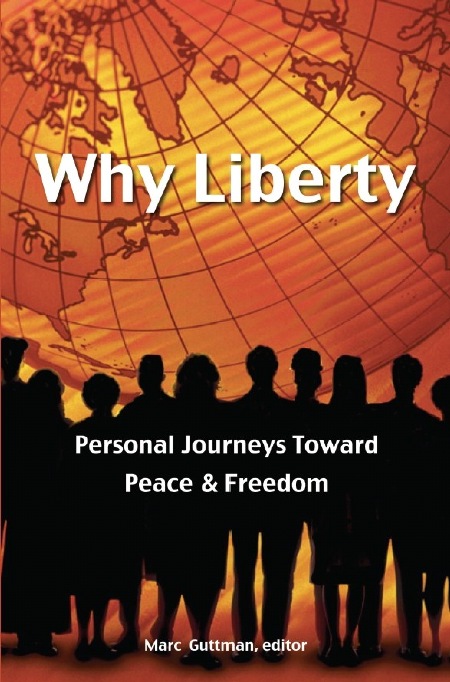 All across the world individuals have learned that only by interacting peacefully can we achieve a more harmonious, prosperous, healthy and tolerant society. To these ends millions have optimistically involved themselves in a global liberty movement.

These libertarians, while seeing the promotion of individual rights a worthwhile goal in itself, also believe that a free society is a universally beneficial one. Consider the stories of the diverse contributors who share with you the reasons that they were convinced to embrace freedom and the idea that men and women should govern themselves. These contributors are from many corners of the world and from different walks of life. You will find their personal experiences mind-opening, illustrative, and entertaining.

In this collaboration you will find the personal journeys of fifty five individuals from fifteen countries. Included are philosophers and physicians, economists and judges, military officers and environmentalists, police officers and soccer moms, lawyers and small business owners. You can read about the paths to understanding of people like well-known journalist John Stossel or Susette Kelo who fought all the way to the Supreme Court to try to keep her home from being confiscated and delivered to a private business. From Africa, from behind what was the Iron Curtain, Europe, Asia, and North, Central and South America there are dozens of tales about why these diverse people came to similar conclusions: freedom is best for all.